Things to Do in Lubbock This Weekend
The Dominion Apartments is located in Lubbock, TX, surrounded by plenty of awesome things to do in the area. Spend a night out on the town enjoying the fine dining and exciting entertainment, or stay closer to home and enjoy the afternoon at one of the many shopping or eating options nearby. There are plenty of things to do in the area that will fill your weekends with endless fun and entertainment.
Take a look at 10 of our favorite places to visit below, and you'll be sure to have a great time!
TOP 5 PLACES TO GO IN LUBBOCK, TX
On Saturdays in the fall, AT&T Jones Stadium is the place to be as the fearsome Red Raiders football team takes to the gridiron. Join over 60,000 frenzied fans as the Raiders face off against Big 12 Conference opponents, including Lonestar State, rivals Texas and Baylor. Following a recent trip to the NCAA Final Four, the Red Raiders men's basketball team is also a Lubbock fan favorite.
Joining the men's basketball team in the 15,000-seat United Supermarkets Arena are the Lady Raiders basketball team and women's volleyball team. The Arena also hosts concerts and other special events throughout the year. In addition to football and basketball, the Red Raiders also compete in baseball, softball, track & field, soccer, tennis, and more, with competitions held across campus throughout the year.
2508 6th St Lubbock, TX 79409

Located just a few miles east of Lubbock, Buffalo Springs Lake is a popular destination for swimming, boating, fishing, and a host of outdoor activities. Build a sandcastle, swim or just take in the rays at one of the Lake's two beaches. Four boat ramps around the lake provide access for boating, wakeboarding, waterskiing, and jet skiing. Canoes, kayaks, rowboats and paddleboats can also be used in designated low-wake areas.
With campgrounds and RV hookups throughout the park, Buffalo Springs Lake is a great destination for a camping trip. The Lake is an angler's paradise, with abundant bass, crappie, striper, carp, and catfish. Hiking, ATV, and 4-wheeling trails crisscross the park, providing great views of the lake and the surrounding bluffs. A small golf course surrounding the campgrounds is also available if you're in the mood to hit the links!
9999 High Meadow Rd Lubbock, TX 79404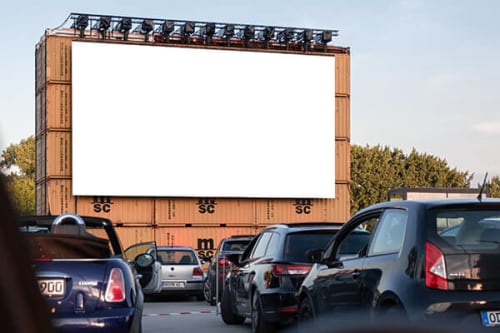 Located on the northwestern edge of Lubbock, the Stars & Stripes Drive-In Theater features three screens playing recent releases, classic movies, concerts, sporting events, and more! On-site, Rockin' Eats offers a fun assortment of traditional movie theater fares like popcorn, nachos, candy, hot dogs, and ice-cold soda, while the 50s Café serves a selection of retro, diner-style meals./p>
Stars & Stripes recommends getting to the Drive-In one hour before showtime to soak in the experience and ensure you get a prime parking spot. Watch through your windshield, pop open a hatch, or set up lawn chairs in the bed of a pickup underneath the stars. A large playground makes great entertainment for kids before or after the show. Audio for the features is piped directly into your vehicle through an FM radio station.
5101 Clovis Highway Lubbock, TX 79416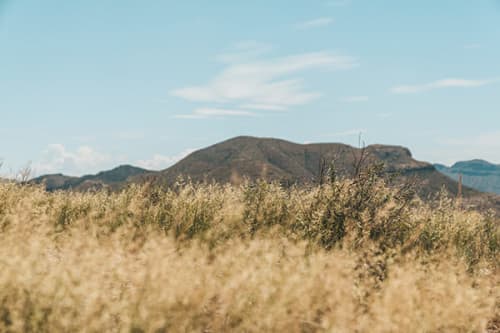 Covering 336 acres of state and federal-protected land, Lubbock Lake Landmark is a significant archeological site and natural history preserve in northwest Lubbock. Fed by ancient springs, Lubbock Lake was used by inhabitants of the Llano Estacado for nearly 12,000 years before going dry in the 20th Century. The archeological significance of the site was discovered following a failed attempt to convert the dry lake into a municipal water supply in the 1930s.
As an active archeological site, new discoveries are still being made at the Landmark nearly 100 years later. With evidence of use dating back some 11,500 years to the Clovis period, excavations have uncovered everything from fossilized remains of long-extinct animals, to artifacts such as vessels, arrowheads, textiles and much more. The Landmark operates under the stewardship of the Museum of Texas Tech University.
2401 Landmark Dr. Lubbock, TX 79415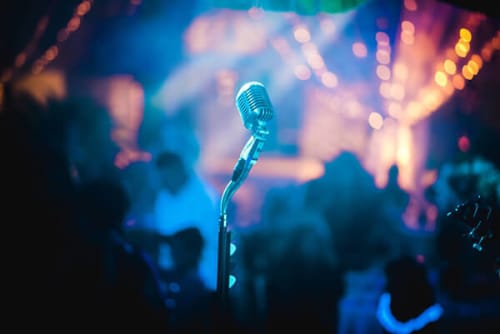 The Cactus Theater on Buddy Holly Avenue in southeast Downtown Lubbock is an Art Deco-style venue that started life as a movie theater in 1938. As heavy competition in the movie theater business cropped up, the Cactus closed just 20 years later, re-opening as a movie theater and performance venue in 1993 following an extensive renovation. The 425-seat venue retains the original stage, balcony, and marquee, with updated seating, lighting, and sound equipment.
The Cactus has hosted a number of prominent plays and musicals such as Fiddler on the Roof, Oklahoma!, Hello Dolly!, Jesus Christ Superstar, and The Odd Couple. The Theater is also a popular venue for county & western artists, having hosted some of the biggest artists in the industry over the last 25+ years. Throughout the year, the Cactus is also home to a variety of community events like Nostalgia Nights, Gospel Night, and The Cactus Christmas Celebration.
1812 Buddy Holly Ave. Lubbock, TX 79401


TOP 5 AMAZING PLACES TO EAT IN LUBBOCK

Restaurant, Wine Cellar
With their hip, eclectic digs in the Heart of Lubbock neighborhood, La Diosa Cellar is an excellent choice for a great night out. Featuring a vibrant assortment of sharable tapas, imported cheeses, and thoughtfully curated boutique wines from around the globe, La Diosa is a truly unique culinary experience. Replete with funky furnishings and avant-garde design from the mind of owner Sylvia McPherson, La Diosa makes a great place to unwind after a long day at the office!
901 17th St Lubbock, TX 79401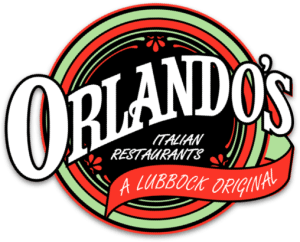 Restaurant, Italian
With two Lubbock locations on Avenue Q and Indiana Avenue, Orlando's Italian Restaurant has been a local favorite since 1965. Drawing on their Brooklyn roots, the Cea family crafts authentic Italian cuisine, with a Texan twist! From unique appetizers like the spicy Down & Dirty Tortellini with garlic habanero butter sauce, to The Angry Birds Pizza with green chilies, chicken, and jalapenos, as well as plenty of traditional Italian staples, Orlando's has something to please all palettes!
6951 Indiana Ave Lubbock, TX 79413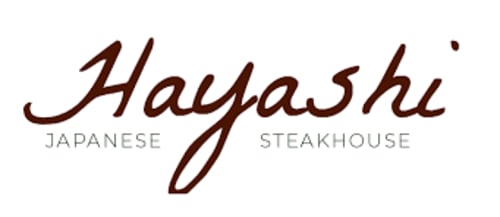 Restaurant, Japanese Steakhouse

Sandwiched between Clifford Andrews and Henry Huenke Parks in south Lubbock, Hayashi is Lubbock's most popular sushi bar and Japanese hibachi grill. Offering sashimi, nigiri, a wide variety of unique, signature maki, fun Bento boxes, and smoking-hot hibachi-grilled steaks and seafood, Hayashi has something for everyone. Pair your meal with an ice-cold Japanese beer like Kirin Ichiban, Sapporo, or Tsing Tao, or try a cup of authentic Japanese hot sake!


4220 82nd St Lubbock, TX 79423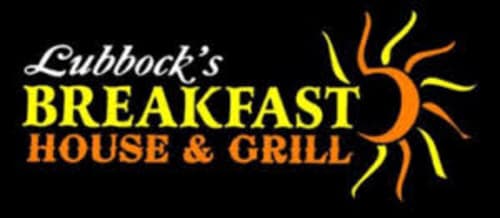 Restaurant, Diner, American
Located near Texas Tech University, Lubbock Breakfast House serves up home-cooked comfort food that hits the spot after a night on the town or a day at the ballgame. From generous portions of breakfast classics like omelets, waffles and biscuits & gravy, to an assortment of salads, soups, and deli sandwiches and hearty entrees like chicken fried steak, fried catfish, and burgers, you certainly won't leave hungry. Don't forget to save room for a slice of fresh-baked pecan or tangy key-lime pie!


7006 University Ave Suite 17 Lubbock, TX 79413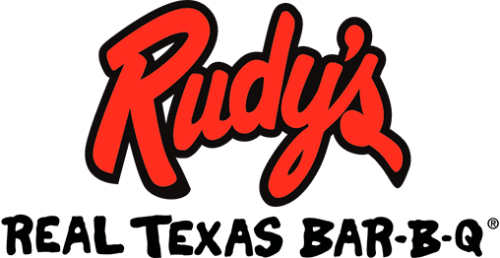 BBQ, Restaurant
Styled after a highway truck stop, Rudy's Country Store and Bar-B-Q turns out mouth-watering barbecue served on classic red-checkered tablecloths. Rudy's features a wide array of pit-smoked Texas-style meats from brisket to pulled pork, sausage, and ribs, as well as a variety of fixins' like a smoked potato, corn on the cob, coleslaw and potato salad. Cap off your visit with banana pudding, peach cobbler, or a slice of buttermilk pie!


4930 S Loop 289 Suite 300 Lubbock, TX 79414